Nan'an Youlai Sanitary Ware Co., Ltd. moved to a new plant
With the expansion of business, in order to meet the production specifications, production scale, capacity increase and meet the needs of the company's long-term development strategy, Nan'an Youlai Sanitary Ware Co., Ltd. (formerly Youlai Sanitary Ware Factory) officially moved to a new plant: Nan'an Economic Development, Fujian Fumaoling Industrial Park (on the left of Zhengdamen), the new factory has an advantageous geographical location and more convenient transportation.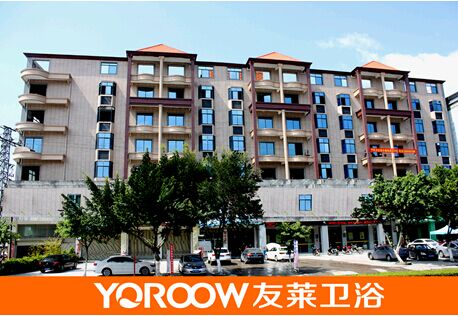 Appearance of the factory of Youlai Sanitary Ware
The successful relocation of YOROOW's sanitary ware factory and the upgrading of its hardware facilities will lay a solid foundation for YOROOW's further expansion of foreign markets, and at the same time provide domestic high-end customers, stores and franchisees of YOLY Sanitary Ware with better quality Product service starts a new journey for the development of YOROOW bathroom brand.
ROYOROOW Youlai Sanitary Ware Co., Ltd.'s predecessor is Youlai Sanitary Ware Sanitary Ware Manufacturer, a leading domestic professional manufacturer of high-end faucets, shower hardware and other sanitary hardware products. It owns the "Youlai Sanitary Ware Brand", which is the designated sanitary ware brand for star hotels, and has been the designated engineering sanitary ware brand for star hotels, high-end clubs, and high-end real estate. In the Chinese bathroom market, especially in the post-80s consumer groups, they are keen to choose bathroom brands. Relying on high-quality product quality and sincere production technology, YOROOW Sanitary Ware has won the titles of "Recommended Products for Green Engineering in China" and "Top Ten Brands in the Sanitary Industry".
With a simple, fashionable and high-quality product style, YOROOW is committed to creating a warm, comfortable and humanized modern bathroom space for each family.