High Arch and Low Arch Kitchen Faucets: Which One Is Right for You?
Posted on November 18 2023
When choosing a kitchen faucet, high arch and low arch designs are two common options. As a leader in the field of Chinese faucet manufacturing, YOROOW is committed to providing diverse choices to meet various kitchen needs. This article will delve into the features of high arch and low arch kitchen faucets, helping you determine which design is most suitable for your kitchen.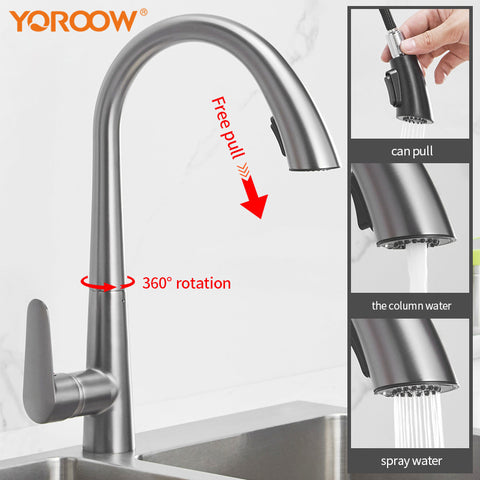 High Arch Kitchen Faucets:
Advantages:
More Operating Space: The high arch design provides more space for maneuvering, making it convenient for handling larger pots and pans.
Suitable for Double Basin Sinks: For kitchens with double basin sinks, high arch faucets make it easier to place and clean containers.
YOROOW's High Arch Faucets: YOROOW's high arch design balances practicality with an exquisite appearance. Precision craftsmanship ensures a smooth water flow, and the high arch design offers greater flexibility for kitchen activities.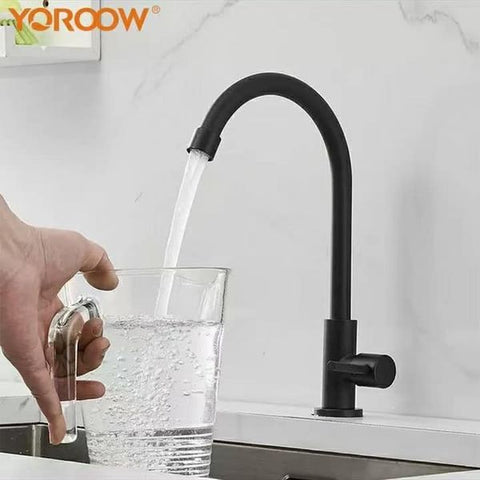 Low Arch Kitchen Faucets:
Advantages:
Space-Saving: The low arch design is suitable for kitchens with space constraints, especially when paired with tall cabinets and narrow spaces.
Classic Appearance: Low arch designs typically have a more traditional and classic appearance, suitable for kitchens with a minimalist style.
YOROOW's Low Arch Faucets: YOROOW's low arch design combines classic aesthetics with modern functionality. Whether your kitchen style is modern or traditional, low arch faucets complement it perfectly, providing outstanding performance.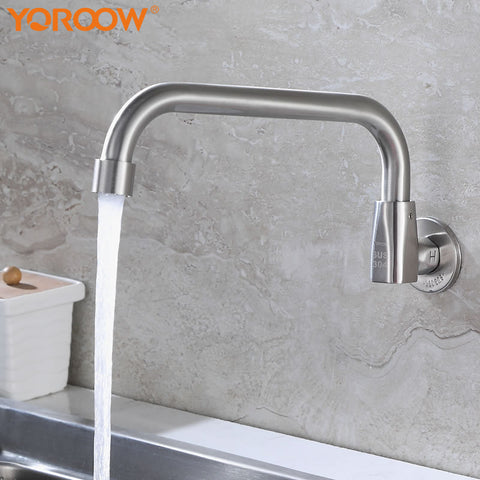 How to Choose?
Kitchen Space: Consider the size and layout of your kitchen to determine whether you need the flexibility of a high arch or the space-saving benefits of a low arch.

Usage Needs: If you frequently use large cookware, a high arch design might be more suitable; for general daily use, a low arch faucet may be more practical.

Decor Style: Choose a design that complements your kitchen decor, integrating the faucet seamlessly into the overall design.
At YOROOW, we understand that every kitchen is unique. Therefore, we offer a rich variety of choices to meet different needs. Whether you choose high arch or low arch, YOROOW's kitchen faucets exemplify exquisite craftsmanship and exceptional performance, bringing more convenience and comfort to your kitchen. Choose YOROOW and experience the outstanding quality of Chinese faucet manufacturing.